Zorba: World's Largest Dog
March 9th, 2009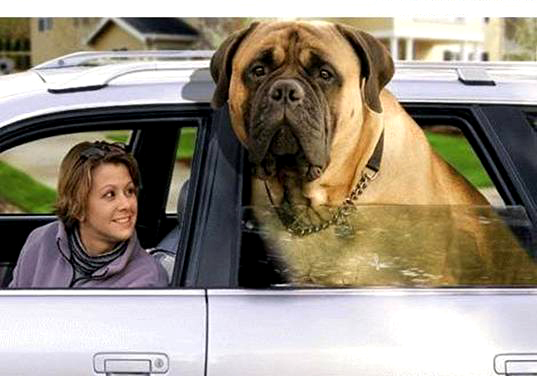 Some dogs put their head out the window to catch a cool breeze; others do so because their head just won't fit in the car. This certainly was the case for Zorba.
The English Mastiff Zorba weighed roughly 343 pounds, and measured 8 feet, 3-inches long. In 1989, Zorba entered the record books as the worlds largest dog.
Mastifs, similar to other large breeds (Saint Bernards, Akitas), are very mild tempered, calm, and good natured.
Zorba recently passed away, but he has left a very large and lasting impression on dog lovers everywhere.
Tags: English Mastiff, World's Largest Dog, Zorba